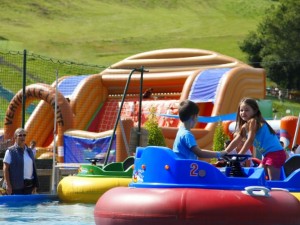 For under 12 years old…
For one child per family of 2 adults and a 7-night stay, the "Enfant Roi" pass is offered… An unlimited access to a lots of activities…
Booking online is not possible for this offer, please contact us.
Conditions :
Book 7 days minimum before the day of arrival.
Send back the registration form and a proof of age at least 7 days before arrival. If not, the "Enfant Roi" Pass won't be provided.
 Details:
This 7-day "Enfant-Roi" Pass (from day to day), with name and number registred provides unlimited fun activities (same as the list for the "Détente Plus" Pass). Drinks and meals also offered in the partners bars and restaurants (for 2 adults meals or drinks purchased).